Public Speaking
Harriet is an international speaker for audiences ranging from the commercial space industry to the general public and schools. She is currently based in London, UK and is always looking for new opportunities to talk about the space economy, space science, and careers in science to a wider audience.
SPEAKING TOPICS INCLUDE:
The science of the solar system

Exoplanets and life in the universe

The science of science fiction

Finding your place in space
The commercial space industry

The UK space ecosystem

Careers in the space industry

Building a space community
Presentations can be tailored to various audience demographics and preferences.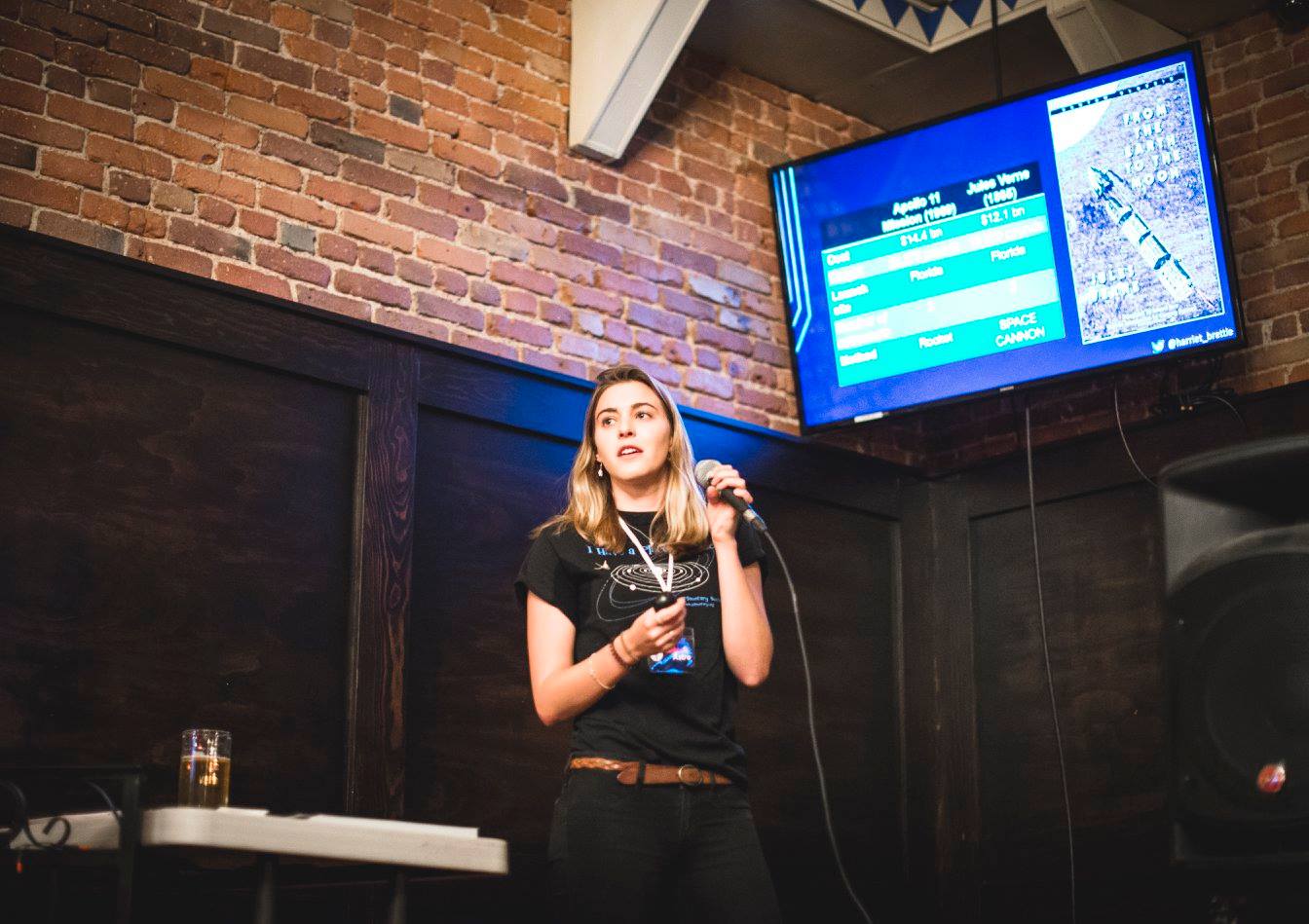 PAST SPEAKING ENGAGEMENTS:
2019
Space Economy, Strategy and Financing - moderator at SGAC European Workshop (June 2019)

Building a career in the space industry - Global Space Congress, Abu Dhabi (March 2019)

Mentor - Mars Society London Hackathon (March 2019)

From School to Space - Careers Lunch talk at Bedford Girls School (March 2019)

Invited Speaker - Femtinos Space Fest (January 2019)
2018
International Policy Engagement with SGAC - AGU (December 2018)

How to Find Your Place in Space - SpaceVision 2018 (November 2018)

SpaceGen Entrepreneur Forum - International Astronautical Congress (October 2018)

International Coordination of Space Exploration Activities - COSPAR Assembly (July 2018)

Sci-Fi vs Sci Tech Panel, American Institute of Aeronautics and Astronautics (July 2018)

Can Science Fiction Predict the Future? - Nerd Nite LA (June 2018)

Life as a Planetary Science Graduate Student - West Torrance High School (May 2018)

Life as a Planetary Science Graduate Student - Pasadena City College Physics Club (May 2018)

Can Science Fiction Predict the Future? - Astro on Tap LA (February 2018)

Dreamwakers speaker - connecting classrooms to careers

Skype a Scientist speaker - matching scientists to classrooms
2017
Life in the Universe – Institute of Physics (IOP) Physics at Work Day (July 2017)

Lead organizer and host – SpaceUp London 2017 (June 2017)

Life, the Universe and Everything – A Conversation with Jon Culshaw (SpaceUp London 2017)